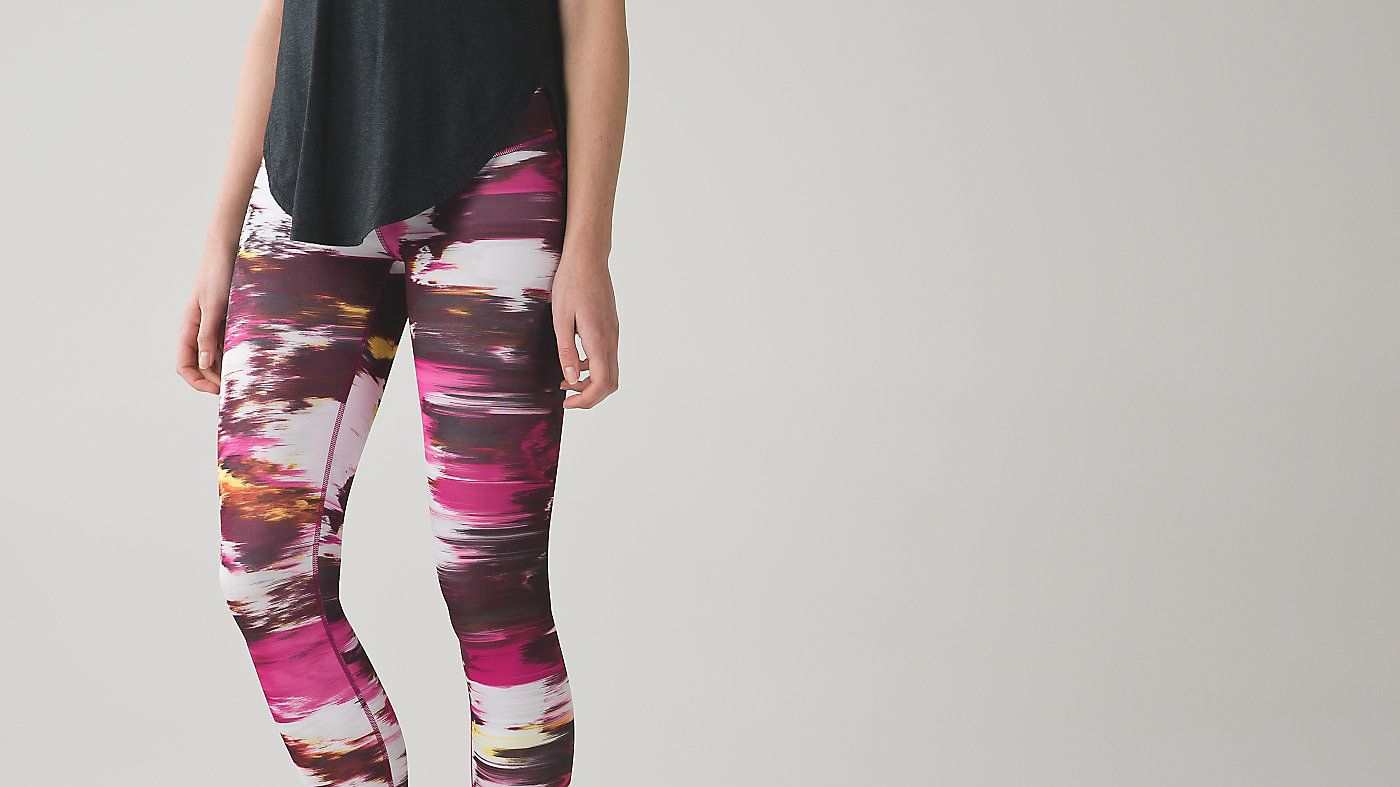 Wunder Under Pant III
is rated out of
5
by
9
.
Rated

5

out of

5
by
Dancer101
from
Amazing for thin, long legged people
These pants are incredible, life changing even, for long legged people. They come down to the ankle and stay put the entire time you are wearing them. As a dancer this has always been my biggest concern when choosing to wear leggings and finally I have found the perfect pair. I have worn the high rise version at least 5 times a week for about a month and have not had any issues with pilling or threads coming loose. so hopefully that is the same for these. These are the only leggings I will wear to dance now because none of my others compare. Also thank you so much for bringing back the normal rise version as the high rise looks a bit strange over leotards. For reference I have an inseam measurement of 80 cm (about 32" I think), a hip measurement of 68cm (27"?), and waist measurement of 60cm (23").
Date published: 2016-11-21
Rated

3

out of

5
by
LuluEmile
from
Not the same as before
I had the previous version of these pants and they lasted me for years! I decided to invest in a new pair and when I tried them on in-store they were perfect. Unfortunately, after three washes these new pants have begun to pill quite a lot. Such a shame - because my other pair didn't have this problem at all!
Date published: 2016-08-16
Rated

1

out of

5
by
oceantara
from
Won't stay up even if you glue them
I purchased a pair of the Wunder under full length tights (in blurry belle battleship) and am so disappointed with them! After only a couple of weeks, a few uses and a couple of washes the stitching is starting to come undone in the waistband, on the side seams and in the crotch too! And more annoyingly is that these tights simply just will not stay up... they fall down constantly and I am always having to pull them up, even just walking around the house (you can imagine how bad a yoga class in them was(!)). Lastly is that my tights are also starting to pill and the fabric showing signs of wear when they are practically brand new. I see that I am not the first to report any of these issues so these must be a bad design. I bought a pair of the high times pants at the same time and they are much more comfortable and seem to be better quality but I would definitely not recommend the wunder unders!
Date published: 2016-07-15
Rated

1

out of

5
by
Moonlight77
from
Pilling
I've had these pants for 2 months, and already they have pilled a lot around the crotch area, and attach to lint quite a bit. I've had my High Times pants for longer and they are absolutely fine. Not happy with these at all.
Date published: 2016-06-14
Rated

1

out of

5
by
younga
from
An extremely sad affair…
I purchase these pants a week ago and I have only worn these twice for very short stints around the house. The size 6 fit was fine in the store (not too tight and not too loose), however after my two wears the fabric feels like it's stretched out a lot and the pants are just not very comfy now. The worst part is the crutch area actually feels really bulky, even with very thin underwear on (and we are talking the no pantyline type). Sorry, but the best way to describe this is that it feels like I'm actually wearing a pad which is really disappointing. Due to this issue, I don't feel comfortable wearing these pants out of the house so they will probably just sit in the closet. Also, I already own a pair of these pants which have been excellent so I'm not sure what's going on with the wunder under III's… perhaps a different fabric or I just purchased a dud pair…? If you are thinking of buying these pants, I would definitely suggest that you consider sizing down (even if they feel too tight) and also doing a few stretches/walks in the store just in case you run into the same 'crutch' problems as I have.
Date published: 2016-06-03
Rated

1

out of

5
by
Essie121
from
Disappointed
I can only assume the other reviewers left their ratings before the 2nd or 3rd wash, when the stitching on these leggings will start to come undone. Very disappointing for such an expensive pair of leggings I'd expect them to last much longer. Perfect on the first wear, but not with the price for a practically one-wear disposable pair of leggings
Date published: 2016-04-12
Rated

5

out of

5
by
crisscross
from
the BEST pants
Love these pants. I've been disappointed with my last two pairs of wunder unders - too tight with the material not giving enough flexibility for pilates and yoga, and becoming really uncomfortable by the end of the day. But this version is awesome! Love the hugged fit, the material is so flexy, the height of the rise, and the length.
Date published: 2015-11-04
Rated

5

out of

5
by
Leonie
from
Second pair just as good!
Having spent all winter running in my black wunder under pants I decided to order the new multi coloured pair. These have not let me down just as comfortable as the original pair! Very comfortable as I knock out my daily 10km. These pants are excellent when the predawn mornings are very chilly. Sadly now summer has arrived early, they will need to go to the back of the running clothes drawer!
Date published: 2015-10-10
Rated

5

out of

5
by
karenb
from
Divine
These wunder under III pants are great. Educator in store told me they were updated with a new contoured waistband for a better/snugger fit and you can see the slight curve to the waistband. Fit wise they were true to my normal WUP 6 and the fabric is medium thick and compressive and they feel divine on. The new waist definitely sits well at your natural waist. Have worn them to a couple of classes and they're excellent. Stripes didn't line up on a couple of the pairs I looked at, but no great drama for me :# #R&D)
Date published: 2015-08-14